Red Column : Faye's super duper cool Air Max 95! Very sought after by the Fayenatics and the hip.. get your pair! Not because Faye wore it but because it's so comfortable, you'll want to walk to your destination no matter what! But Faye's version, the light pale shade of green, is the first version. It cost a bomb back then, close to S$400! Now the later versions, comes in these colors - pink, yellow, green! But beware of replicas of this shoe! Nike did not release any of them in blue, orange or any other shade... It's much more affordable now, costing around $239! But try to buy them in not so well known shops so that you can haggle with the price! I did.
Black Column : Tong Tong's cute Nikes! The shoes got to be so small.. Hahhahaha.. and so CUTE!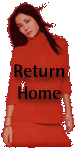 Extreme coolness! Faye only wore this strange pair of slippers only twice I think! One is for her performance when she sang An Easily Hurt Woman and Boredom.. This pair appeared in the album credits of Faye Wong 97 Album!The slippers looks so dainty and almost fairy like!If any of you people out there, have any idea who is the designer of the slippers, do email me! And anyone can send in their faves...