Comments : The dress is so cool. I love the color accompaniment and Faye's hairstyle (decked with hair-pieces) looks so good with the very ethereal dress.
---
Nationality English.
Designed by John GALLIANO
Born in 1960
Studied at St. Martins School in London
Company formed in 1984
Collection presented in Paris.
First collection shown in London in 1984
Designed for Givenchy in 1996
Designs for Christian Dior 1997-1999
---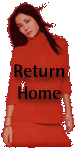 In the cold-eyed climate of today's commercially-driven fashion, John Galliano is a throwback to a more gallant era. An incurable romantic and master craftsman, he is one of the few remaining designers who treat fashion first as art, and only secondarily as business.
Born in Gibraltar in 1960 to a Spanish mother and English father, Galliano was brought up in lavish Spanish Roman Catholic style, which clearly influenced his later penchant for the baroque. When he turned six, his family moved to London where the young Galliano attended Wilsons Grammar School. He eventually won a spot at St. Martin's School of Art in London, where he graduated in 1984 with a first class honors degree.
So brilliant was Galliano's graduate collection that both press and buyers raved about him as fashion's new genius. Drawing inspiration from the French Revolution, he had created an eight-outfit collection that instantly attracted commercial attention. Galliano's first catwalk show for his own label the following year, entitled "Afghanistan repudiates Western ideals", confirmed that he was an eccentric talent on the rise.
Galliano moved to Paris in 1991. He continued to produce flirty, historically-tinged collections but under growing financial duress. In 1994, he finally secured a backer and managed a precarious arrangement working out of lofts and mansions lent by wealthy patrons. Galliano became the most sought-after designer in Paris, and in 1995, was hired to design for Givenchy.
The news unleashed a flood of articles by French fashion editors outraged that a Brit had been chosen to design for a house they considered part of their national heritage. Speculation ran rife as to whether Bernard Arnault, the chairman of Louis Vuitton Moėt Hennessy, had only hired him to create a media buzz. Industry-watchers wondered whether Galliano's wild nightlife and artistic temperament would interfere with his ability to turn out six catwalk collections per year, for Arnault was footing the bill for Galliano's own line.
Galliano designed two collections for Givenchy before he was replaced by another controversial Brit, Alexander McQueen. Arnault had decided to move Galliano over to Christian Dior, the crown jewel of LVMH's fashion empire.
The initial Dior shows were a fantastic success, even more grandiose and fanciful than anyone had imagined. His mermaid gowns, chinoiserie shawl dresses and massive Masaļ necklaces under wasp-waisted suits were copied everywhere. Who knows whether they sold? It didn't seem to matter. The likes of Madonna, Nicole Kidman and Emmanuelle Beart were photographed wearing his most beautiful gowns at Cannes and at the Oscars. Galliano had put Dior back in the spotlight.
As a purveyor of glamour, Galliano has no equal. He has championed the bias cut that Madeleine Vionnet devised in the 1920s and his slithery cocktail dresses are pure Hollywood. Galliano experiments extensively to achieve a desired effect. He once invented crinoline dresses held up with hoops made out of telephone wire which gave the softened structure that he was looking for, and immersed silk chiffon dresses into gelatin for a wind-blown look.
A fanatical researcher, Galliano's design process starts in the museum archives. His theatrical collections are filled with historical and anthropological references, ranging from Masaļ warriors and Hopi Indians to '30s Berlin cabaret. And almost invariably, his collections are based on a muse. Princess Lucretia, Louise Brooks and '40s film star Dorothy Dandridge have been inspirations. As was Blanche Dubois from Tennessee William's "A Streetcar Named Desire" for his own spring-summer 1988 collection.
But with LVMH's vast financial resources at his disposal, Galliano's historical reconstruction's began to resemble Cecil B. DeMille productions while the clothes grew increasingly outrageous. In July 1998, his couture collection for Dior -- Pocohantas and d'Artagnan outfits paraded past a steam locomotive -- was a disaster of extravagant proportions. The critics panned it as proof that Galliano could do little more than turn out costumes for theatre, leaving the ladies who lunch with nothing to wear.
Rumors circulated that Galliano would soon be out of a job. In response, he toned down the rococo and produced a carefully pared-down haute couture show at Dior's Avenue Montaigne salon in January '99. With plenty of tightly tailored jackets, slouchy trousers and Mao caps and military armbands as the only historical indulgence, critics applauded it as Galliano's return to realism. Until his next flight of fancy. -- Simone McKenzie (February '99)