Comments : Faye looks really super cool when she wore the pants from McQueen Spring 1997! I would also like to mention about the runway of McQueen's show, Faye might have improvised that idea for her Hong Kong concerts in 1999 where she pranced about in the water...
Faye's image designer might have also been influenced by some of the accessories of McQueen to design the ultra cool fence mask that she wore!
---
Nationality English.
Born in London, England in 1969
Studied at Central St. Martins College in London
Worked at Anderson & Sheppard in London, Gieves & Hawkes in London,
Koji Tatsuno in London, and Romeo Gigli in Milan.
Collection is presented in London.
Designed by Alexander MCQUEEN
---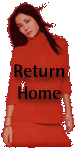 Society is always uneasy with genius; it both repels and fascinates us--but we always come back for more. Alexander McQueen, Givenchy's subversive designer, is no exception. The son of a cabby, McQueen hails from London's East End, and his proletariat irreverence sparked the trashy, post-punk collections that started his career. Now, at the age of 29, McQueen finds himself in a commanding fashion role--simultaneously rejuvenating the London fashion scene and revitalizing a classic Parisian couture house. Is he ready to design the future?
At 16, McQueen worked as an apprentice on Savile Row with tailors Anderson and Shepard, and Gieves and Hawkes. There, he sewed clothes for Prince Charles and Mikhail Gorbachev. The insults he claims to have marked in the lining of the Prince's coat have helped earn his reputation as England's 'bad boy' of fashion.
After stints with Koji Tatsuno and Romeo Gigli, McQueen won a scholarship to London's prestigious St. Martin's College. He presented his master's thesis collection there and caught the eye of eccentric stylist Isabella Blow, who helped catapult him into fashion's elite. But he remains the outsider. "I never wanted to hang out with the Lagerfeld's of the world and I'm not going to start acting the snob now" (Arena, March 1996).
McQueen set about shocking the fashion world with his own label in 1992. In his Spring/Summer 1995 show, he sent out models in mohawks bound in scotch tape and marked with tire tracks. The show brought him accusations of misogyny, but the crowds clamored for more. McQueen continued to grab headlines with "Highland Rape" where blood-stained models with visible tampon strings wore slashed tartans and patchwork lace dresses. The show was said to commemorate Britain's 18th century slaughter of Scotland. But it was McQueen who was slaughtered in the reviews.
Still, behind the anger and macabre catwalk drama were superbly constructed clothes, and McQueen's dark, sexy aesthetic was infectious. London exploded with talent in the mid-'90s and the Úlan was due mostly to McQueen's inspiration. In 1996, McQueen's extravagant vision won him the British Designer of the Year award. The same year, he hooked the coveted spot at Givenchy. In his first show for Givenchy, McQueen unleashed a mythological procession of such grandeur that it made Ben Hur look wimpy. The press was so annoyed at the gilded breastplates, feathered cupids and corseted gladiators that they hardly noticed his impeccable tailoring,.
McQueen then dropped the costume extravaganzas, trying out cool Japanese elegance in 1998, and more recently, the new geometry and fluidity of the Spring/Summer 1999 collection. McQueen may be producing more wearable clothes these days, leaving the innovation in the detail. But his willingness to break fashion taboos is part of his genius and hopefully, Givenchy executives will continue to indulge him further. Otherwise his work for the house is doomed to fall in the shadow of his own line.
And his own line continues to win praise. The 1999 Spring/Summer collection affirmed McQueen's talent, though the Brit, predictably, couldn't resist a little sensationalism: he opened the show with a model with prosthetic legs and closed with Shalom Harlowe spinning around in a white ballerina gown as two robots sprayed her with jets of black and yellow paint. - Megan Graves (January '99)
Credits : Anita for the Zipped Pants Picture.