Comments : Faye could have easily been the face of Sitbon. It's obvious that she is a big fan of Sitbon! I like how she looks in the Sitbon, so full of confidence. I especially like the ethereal dresses she wore for the Scenic Tour concert. She looks extremely beautiful and fairy-like in the very frothy and light as feather Sitbon concoctions. The latest Sitbon addition is the skirt with the big bow in front, provided by Anita! Yeah, I know some of you are wondering if its really a Sitbon. I myself is not really sure anyway, there are just some Sitbon pieces that are not found on the firstView.com catwalks.
---
Nationality : French.
Designed by Martine SITBON
Born in Casablanca in 1951
Studied at Studio Bercot in Paris
Company formed in 1985
Collection presented in Paris.
First collection shown in Paris in 1985
Designed collections for Chloe 1988-1992
---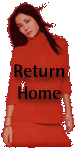 There is always a schizophrenic edge to a Martine Sitbon collection. Wide-eyed, wayward little girlies share runway space with spare, androgynous figures. Masculine and feminine elements are tossed hither-thither, and everything is finally reconciled in a slick rock-star aesthetic, first seen in her incredible début show in 1985, when she paraded bloomers, pastel-colored cloth coats, and monk hoods down the runway to the jangly rhythms of the Velvet Underground.
Martine Sitbon was born in Casablanca in 1951 to a French father and an Italian mother. She arrived in Paris when she was ten years old, came of age during the heady May '68 riots, studied couture at the Studio Berçot and graduated in 1974 with a healthy appreciation of the finer points of cutting. A seven-year peregrination through a succession of exotic locales -- Hong Kong, Mexico, and in particular, India -- instilled in her an unwavering instinct for fabrics and texture. Her predominantly sober-colored collections are proof that she is, first and foremost, a woman of the cloth: watered silks, leathers, old-world lace, crushed velvets, and vivid satins are the mainstay of a Martine Sitbon look. She whimsically pairs traditional garment forms with unexpected fabrics - a classically tailored men's shirt is reinterpreted in transparent tulle, a top hat goes crushed velvet.
Since 1988 Martine Sitbon has been designing Chloé's prêt à porter collections. That same year she introduced a lower-range line of clothing called Martine Sitbon Fantasy. This year, Martine Sitbon's prêt à porter collection will be -- appropriately -- shown at the Parisian rock palace Elysée Montmartre. -- Clara Young