Comments : The harlequin cape Faye wore is so cool, together with the post Gothic make-up and very cool hairstyle!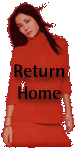 If asked to guess which musical instrument Yohji Yamamoto plays, anyone who knows his sparse, understated fashion designs would probably choose something exotic, like a Japanese shakahachi, or elegant, like a medieval flute, or perhaps something hard-edged, like an electric guitar. Certainly not a harmonica. But, indeed, it's true: Yohji Yamamoto, the only Japanese fashion designer to be awarded the French Chevalier de l'Ordre des Arts et Lettres, a sophisticated man of the world who just launched his own perfume, runs a company that earns more than a hundred million dollars a year and creates, besides his line of clothing, opera costumes and ballet sets for some of the most important companies in the world, likes to play the harmonica. He also reveres Bob Dylan. And, somehow, funnily enough, this all makes sense. There is a certain earnest grace to the harmonica, a simplicity of line and function that is also found in Yamamoto's creations. And Dylan's plaintive voice and poetry are perhaps the perfect soulmate and register for Yamamoto's dark, strong designs.
Born in Tokyo in 1943, Yamamoto studied fashion at the famous Bunkafukuso Gakuin school. He began designing woman's clothing in 1970 and two years later launched his "Y" line. In 1977 he presented his first collection in Tokyo and in 1981 he showed in Paris, where one critic said his designs "look like leftover scraps from an atomic blast and call to mind the end of the world." Many people, however, were impressed by his "pauperism" esthetic, at once sophisticated and ordinary-looking, and he soon had a small but dedicated following. A second show in New York the following year piqued more interest, but it was his Paris spring/summer collection of1983 that vaulted Yamamoto into the upper echelon of world fashion.
Though grounded in European tailoring tradition, Yamamoto's style owes much to his Japanese roots. His men's line, for example, first brought out in 1984, features the signature suits and shirts -- asymmetrically cut with kimono sleeves and priest collars -- that are also the basis of much of his woman's line. His somber palette - black, navy blue and white, with occasional forays into orange, almond, violet and green, illustrate a deliberate attempt to step outside the temporal dictates of fashion and create styles that endure. Yamamoto's peasant/beggar inspired garments are timeless. Unpretentious, cut in graceful lines from noble fabrics, they are the foundations of a wardrobe, the pieces that a person will wear year after year, long after fashion's true victims have been shipped off to the Sally Ann. Even his more eccentric pieces - frayed fabrics, crÍpe and gabardine trapeze-line dresses, Geisha dresses coupled with Bogart fedoras - look like they've been around forever.